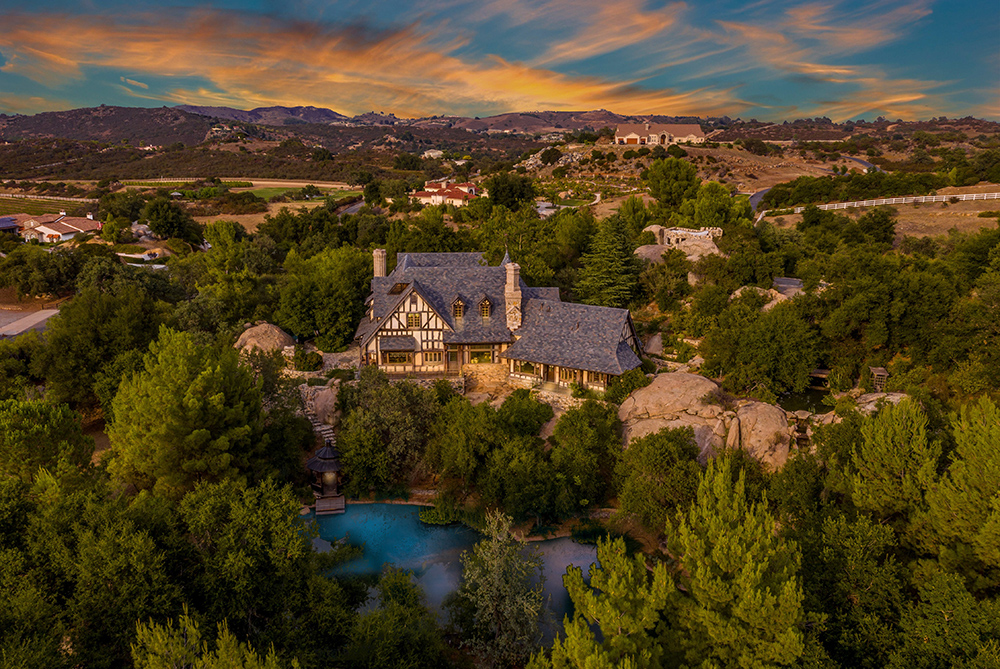 La Cresta is a beautiful community of rolling hills and grand estates located in the city of Murrieta, California. This community is known for its large estates, which are situated on spacious lots and offer stunning views of the surrounding hills and valleys. There is much to learn about La Cresta, including it's history, natural beauty, and why it is so desirable to reside in.
The La Cresta community in Murrieta can be traced back to the 1800s when the area was used for cattle ranching and farming. However, it was not until the 1960s that the first developments were built in the area. Today, La Cresta Murrieta is a thriving community with over 5,000 residents, and it has become one of the most sought-after places to live in Southern California.

Sorry we are experiencing system issues. Please try again.

One of the main attractions of La Cresta Murrieta is the large estates, equestrian facilities and ranches. These estates typically range from 5 to 40 acres in size, and they offer plenty of space and privacy for homeowners. Most of the estates in La Cresta Murrieta are also gated, providing an extra layer of security for homeowners.
One of the key features of these estates is their stunning views. Situated on hillsides and ridges, many of these estates offer panoramic views of the surrounding valleys and hills, city, and even the breathtaking Santa Rosa Plateau and the Cleveland National Forest. The natural beauty of the area is further enhanced by the many trees, including 400 year old oak trees, shrubs, and flowers that are found throughout the community.
La Cresta Murrieta prides itself with unique custom homes. These homes are typically large, luxurious, and designed with many styles, including: Mediterranean, Tuscan, Tudor, Modern, Old World Spanish, Spanish Modern, Contemporary & Coastal Modern (Sold by Jennifer Conklin and Kelly Weathers www.21021ViaSevilla.com ). Many of them feature custom architecture, high-end finishes, and state-of-the-art technology. They also come equipped with amenities such as swimming pools, spas, and outdoor living spaces.
Despite their luxurious features, the estates in La Cresta Murrieta are still designed with a focus on sustainability and conservation. Many of the homes are equipped with solar panels and other eco-friendly features that help to reduce their environmental impact. The community also has strict guidelines for landscaping and water usage, which help to preserve the natural beauty of the area. For water efficiency, many of these properties have wells for landscaping, vineyards, orchards as well as horses and other animals.
The estates in La Cresta Murrieta are not only desirable for their stunning views and luxurious homes, but also for the lifestyle that they offer. The community is known for its equestrian culture, and many of the estates come equipped with stables and riding arenas. There are several boarding stables in La Cresta Murrieta that offer full care for horses, including feeding, grooming, and stall cleaning. Many trainers and coaches have their own training facilities in the area, where they offer lessons and clinics for riders and horses of all levels. This makes it easy for residents to keep horses and enjoy the many trails in the area. The community features miles of scenic riding trails that are perfect for leisurely rides or training horses.
In addition to equestrian activities, the community also offers plenty of opportunities for outdoor recreation. There are many parks and hiking trails in the area, including the Santa Rosa Plateau Ecological Reserve, which features over 8,000 acres of protected land. Enjoy hiking and birdwatching along several miles of trails that wind through the preserve's diverse landscapes, including oak woodlands, chaparral, and grasslands. Guided tours are available by reservation (with purchase of any La Cresta home with Jennifer Conklin and Kelly Weathers 951.675.1331) and visitors are encouraged to follow the preserve's rules and regulations to help protect the fragile ecosystem.
Nearby, you will find award winning golf courses as well as country clubs and tennis clubs, making it easy for residents to stay active and enjoy the beautiful Southern California weather.
Overall, the estates in La Cresta Murrieta offer a unique combination of luxury, natural beauty, and outdoor recreation. They are designed to provide homeowners with a high quality of life, while also preserving the natural environment and promoting sustainability. It is no wonder that these estates are so desirable, and they will likely continue to attract residents who are looking for a luxurious and sustainable lifestyle in one of the most beautiful areas of Southern California.
If you are considering moving to the beautiful community of La Cresta, reach out to the local luxury experts Jennifer Conklin and Kelly Weathers. www.LaCrestaLuxuryLiving.com