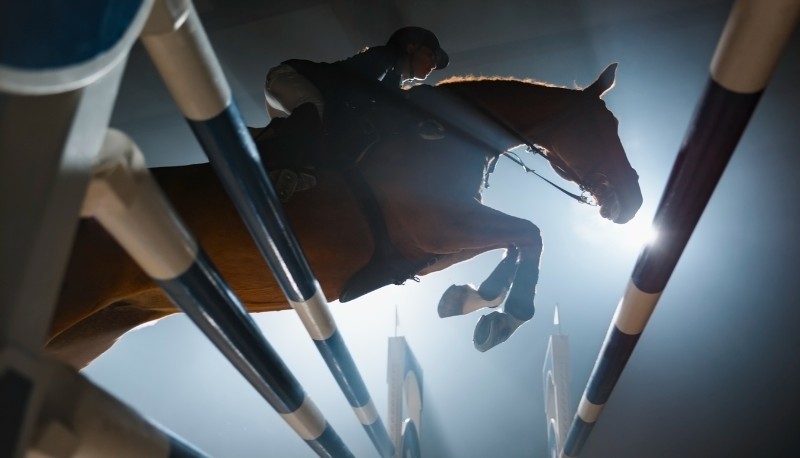 The equestrian sport is alive and well in California, especially in the Temecula and Murrieta Valley where eternally clear skies, wide-open spaces, and rolling hills form the perfect mix for living an equestrian lifestyle. If you are that breed of person with a passion for horses and a competitive streak, you may want to consider indulging in a carefree lifestyle in the company of the gentle but mighty beasts you love here among the hills of the Inland Empire.
When you buy an equestrian property, you're not simply engaging in your favorite sport but in a thriving industry, as well. Whether your intention is for pleasure or for profit or both, know that there's much to gain from equestrian living. The succeeding paragraphs will show you the impact of owning equestrian property, from the significant changes in your lifestyle to the benefits of living this particular lifestyle.
Overview of the industry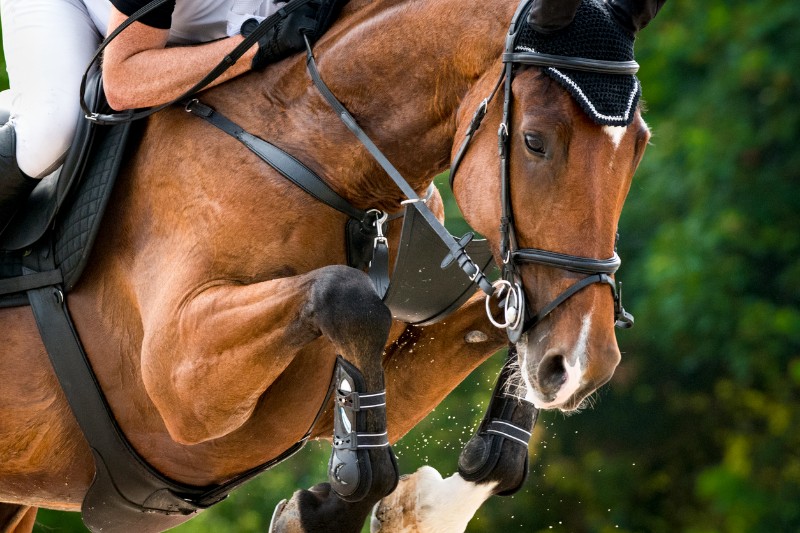 There's a lot of money coming in for the national equestrian industry. In fact, as of 2019, the US horse market is estimated to have a value of about 102 billion dollars. The largest chunk of profits comes from the racing sector (42% or $36.6 billion), followed by the competition sector (32% or 28.3 billion). The recreation and work sectors, meanwhile, have a combined value of $22.6 billion, taking 23% of total earnings.
Additionally, the horse industry contributes a whopping $122 billion every year to the US economy, according to the 2017 report of the American Horse Council Foundation. Its direct contribution to the country's economy stands at $50 billion and it provides jobs to 1.74 million people.
Given all these market stats, it's undeniably clear that living the equestrian lifestyle not only allows you to savor your passion for horses but it also makes you a contributor to the country's economic muscle and an employment provider.
Benefits of the equestrian lifestyle
If you want to get started with equestrian living for your own enjoyment, there are many advantages to look forward to. Several of them are covered below.
Physical health
For the uninitiated, horseback riding may seem like a passive activity. After all, you're only sitting on a horse while the horse does everything else. But what looks like a passive activity can actually be a grueling workout, especially when doing this for the first time. The simple act of mounting your horse is already an exercise in itself; more so, staying on your horse as it trots or gallops.
Below are some of the great things that riding a horse can do in the aspect of physical health.
A study commissioned by the British Horse Society reveals that horseback riding is considered to be moderate exercise. Even better, it delivers the best of both aerobic exercise and resistance training. Trotting, in particular, engages the heart and makes you sweat. And here's the icing on the cake: Riding a horse expends more energy than playing badminton.
Being an equestrian also engages you in some form of resistance training as you will need to perform high-repetition body weight movements for your core, legs, and arms.
It takes a lot to hold yourself up on top of a moving horse, keep your balance, and move. This puts considerable effort on your core muscles, particularly your abs, pelvis, back, and thighs.
Horseback riding is also classified as an isometric activity, which means that it involves tightening a group of muscles without significantly changing the motion or movement of the joints. This type of activity helps build core strength as a rider will need to repetitively tighten or contract their core muscles to attain coordination and stability.
Riding on horseback targets the abdominal and pelvic muscles, as well as the shoulder, upper arm, back muscles, and inner thighs, thus giving your muscles a total workout. Women, in particular, will find horseback riding to be beneficial to them as this activity has the ability to tone their core and lower muscles.
A 2015 study by AgriLife Today looked into the number of calories that are burned through high-intensity horseback riding and found astounding results. Lead researcher Dr. Dennis Sigler noted that 45 minutes' worth of walking, trotting, or cantering can burn as much as 200 calories in 45 minutes. Meanwhile, more dynamic riding activities, such as cutting or reining, can burn about 7 calories per minute in the entire duration of the ride.
Mental health
As early as 500 B.C., horseback riding was already seen to possess therapeutic properties. No less than Greek physician Hippocrates recorded this in his writings. By the 19th century, German doctors were prescribing horseback riding to curb incidences of hypochondria and hysteria.
Today, equine-assisted psychotherapy is used in the management of several disorders, including:
Horses were observed to have a heightened sensitivity to behavior and emotions, which makes them relatable to those dealing with anxiety. Patients also learn to face their fears as they connect with their horse and try new things together.
Post-traumatic stress disorder
A program that used horses in the therapy of military veterans with PTSD has resulted in the latter being able to form new bonds. Due to this program's success, equine-assisted psychotherapy is now being used more widely to manage PTSD, particularly among veterans.
For people with addiction, equestrian living can also introduce a new way of managing substance abuse issues and co-occurring conditions. These people learn to redevelop a sense of trust, which impacts their sense of safety and ability to foster relationships without succumbing to the use of addictive substances.
Whether or not horses are incorporated into a therapy program, they are beneficial for improving mental health and well-being because they:
Provide feedback and mirroring;
Are devoid of bias and judgment
Help people manage vulnerabilities.
Psychological well-being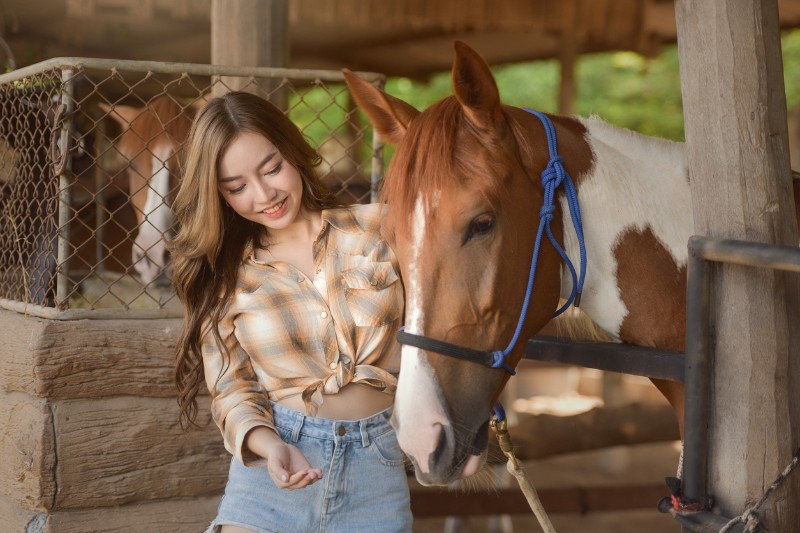 A sound mind leads to a sound body, and simply being around horses provides the serenity and tranquility you so richly deserve. Here's how your equine friends and equestrian living in general allow you to achieve a calm aura.
Being around horses is considered to be a great way to reduce the hormones that cause stress, particularly in children. This was proven in a study conducted at Washington State University where levels of cortisol were measured among children during their interaction with horses. While researchers were expecting an elevation in cortisol levels due to the formidable size of these animals, the opposite happened in the course of the program.
Horseback riding requires staying in the moment, anticipating scenarios and risks, and navigating issues as they come up. These are beneficial to honing focus and concentration among riders while stimulating mental faculties.
Boosting problem-solving skills
When you are on horseback, you are required to think more quickly on your feet. This is an exercise in making quick decisions, especially if you sense a threat. Trotting or cantering, in particular, can present various opportunities for problem-solving.
Forming a better sense of responsibility
When you own an equestrian property, not only do you enjoy the company of your equine friends but you also develop accountability and a better sense of responsibility toward them. As a responsible horse owner, you feel the obligation to tend to their needs, from food and shelter to their veterinary requirements. After all, they are your hooved family.
Empathy is defined as the capacity of one individual to understand and share in the feelings of another. While this is a trait more commonly seen among many domesticated animals, horses also have a certain degree of empathy for their human friends. This especially manifests itself in the equestrian sport where rider and horse need to connect with and trust each other to move as one entity during competition.
Benefits of owning an equestrian property
The Temecula Valley has its own version of wine country with the many wineries and vineyards here producing award-winning varietals. Its golf courses also provide a rewarding experience, as well as various outdoor activities like riding on a hot-air balloon. But one thing that distinguishes this area from the rest is the throwback vibes it gives from the pioneer days of California –cowboys and all. Many of its residents love their horses, and they have the sprawling horse properties to prove it. Among these people are the equestrian sports enthusiasts whose mighty steeds are constant participants in tournaments held in places like Galway Downs.
Should you decide on joining these residents in owning an equestrian property here, you get the privilege of enjoying the following perks:
Saving money on boarding costs
If you have horses and you don't have the land to house them, you will need to pay for off-site boarding. Depending on the facility and range of services, this can cost anywhere from over $3,600 to almost $10,000 every year.
But with your own equestrian property, you can dedicate that same amount toward tending to and training your horses. It is no small task to keep an equestrian property running smoothly but it's a more cost-effective solution and opens the opportunity to improve the bonds between you and your horses.
Being near your horses
Housing your horses at your own farm or barn also allows you to be near your horses. This isn't only good for your physical and mental well-being, but it also grants you peace of mind in knowing exactly how your horses are. As such, you can tend to their needs better. If a problem arises, you can take action quicker.
And since horse properties are usually clustered in the same area, you'll have fellow horse lovers for neighbors. Communities such as these are known to be tightly knit, where neighbors tend to look out for one another and their horses. That said, you know someone would easily come to your aid should there be problems concerning your equine pals.
Opportunity for profit
If you have plans of earning through your horse farm, having your own property will help you realize those plans more successfully. For instance, you can offer riding lessons and grooming services at your farm, or invest in training horses for the equestrian sport.
A great real estate investment
Whether you're in this for your passion or for profit, you stand to win in both areas because equestrian properties are rare finds and, thus, are considered prime properties. Moreover, the larger and more developed your equestrian property is, the higher its resale value.
Your hedge against inflation
There is much talk about an economic slowdown due to a ballooning inflation rate. However, farmlands – including equestrian properties – seem to be immune to this and, in fact, can even thrive even during market upheavals. This is because their values could go up faster than the inflation rate.
A new asset to add to your investment portfolio
Given their capability to withstand the gloomiest market conditions, equestrian properties deserve to be added to your investment portfolio. This gives you a chance to diversify your assets, thus, allowing you to continue gaining profits even if your other investments take a hit from negative conditions in their respective markets.
Picking the right equestrian property
In finding the right piece of real estate to help you transition to equestrian living, first clarify your specific goals and objectives. Do you want a horse property for your own enjoyment, or do you wish to flip it later for a profit? Additionally, set a budget so that you can streamline the selection process to include only those that meet your needs.
Once your goals and finances are clear and in order, that's the time to make a serious bid for properties that will fit your requirements. To make sure that you can optimize your investment in equestrian real estate, here are some things that you should keep in mind:
Expansive area with good-quality soil. One horse needs at least about one and a half acres of land, according to experts. If you have plans of expanding your farm in the future, you will want to purchase a property that can house all the horses that you intend to have. Similarly, look for a property with free-draining soil so you won't have a hard time managing your farm, no matter the season.
Easy access to water. Horses require five to ten gallons of water per day, which means that your horse property should have easy access to plumbing systems and water sources. You wouldn't want to be lugging all those gallons to your stables, and convenient access also ensures easy cleaning and maintenance of your property.
Accessibility. The location of the property should also be considered; many horse farms are in rural areas that are hard to get to. Depending on what type of accessibility you'll need, make sure to check how easy (or difficult) it would be to not only get to your property but also to maneuver horse trailers or trucks.
Additionally, look for:
Well-built barns with stables that face away from prevailing winds
A lot of storage space
A well-positioned yard
Have a real estate specialist onboard for a smooth property buying journey
To further ease the burden of going through the entire process of acquiring equestrian real estate, it's best to take on the services of an expert, especially one who specializes in equestrian properties. Equestrian real estate is not your standard type of real estate – they require a more substantial investment plus other special nuances. This is why having a real estate specialist onboard in your property buying journey assures you of a smooth and seamless process from finding the perfect property to closing the deal. You don't incur costly mistakes or delays in the duration of completing the process because your Realtor can provide you with the tools and guidance in navigating through all the steps until you complete your journey. Moreover, they will be able to properly represent you at the negotiating table, putting all your best interests forward until an agreement is finally reached.
Get to enjoy the equestrian lifestyle with Jennifer and Kelly
Your goals of living the equestrian lifestyle are within reach when you take on the best partners for the job: Jennifer Conklin and Kelly Weathers. Together, we are Real Estate with Jennifer & Kelly – the team of top Realtors in the Temecula and Murrieta Valley. We have been exceeding client expectations here for over 16 years. We specialize in luxury properties in the Temecula Valley and La Cresta area, as well as sprawling equestrian real estate.
If you are ready for our brand of meticulous, client-focused, and professional service, then give us a call at 951.675.1331 (Jennifer) or 909.908.0830 (Kelly). You can also leave us a message here so we could get you started on your journey toward acquiring your own equestrian property.